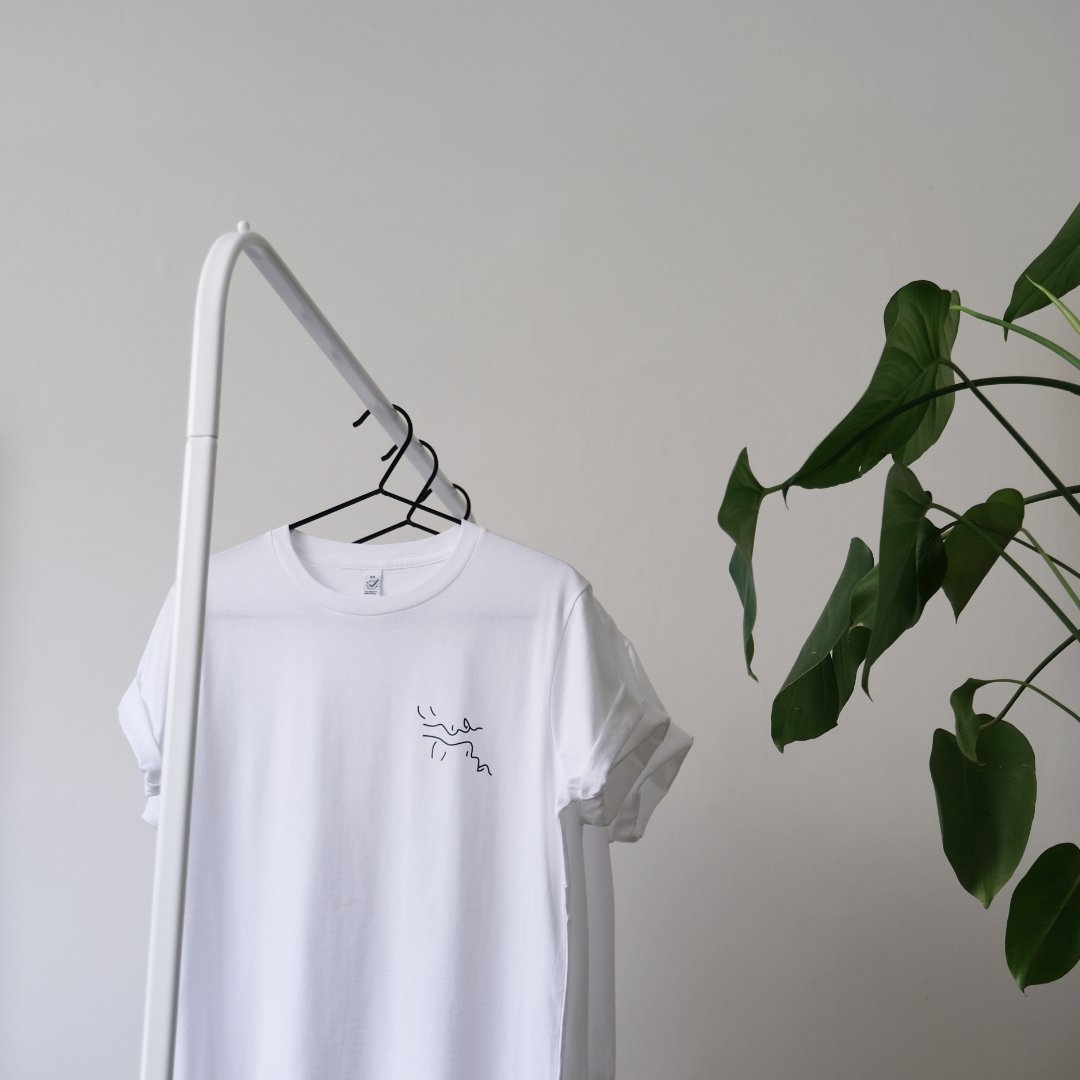 Lost In You - Unisex T
Illustration made by Antoine Fromentin.
I'm 100%
 Sustainable.
EarthPositive® T-shirts are carbon neutral and ethically made using organic Cotton.
Hand screen-printed in UK by Arcane Bespoke which uses low Impact Plastisol & Phthalate Free Inks. They also give 10% of their profits towards social and environmental causes around the world.
High quality Screen-print.
Unisex T-Shirt - Round neck - White colour
100% Sustainable - Organic Cotton
Model is 5' 7" wearing size S, sleeves rolled up.
If you prefer a tight fit, choose one size smaller.